"Let the gaming commence," City of Omaha Parks and Recreation Director Matthew Kalcevich said as he cut the ribbon initiating the grand opening for a new youth esports arena.
XP League Omaha, 2563 S. 171st Court, held its grand opening Saturday, inviting youth gamers, ages 8 to 17, of all skill levels to their pro-level and coach-led esports experience.
League President Greg Douglas and his nephew Nick Vanderwal, the league commissioner, hope to provide a safe place for the young gamers to not only craft their abilities, but also learn lifelong skills.
"It covers all the great things that you can learn by being a part of a team: accountability, dedication, teamwork," Douglas said.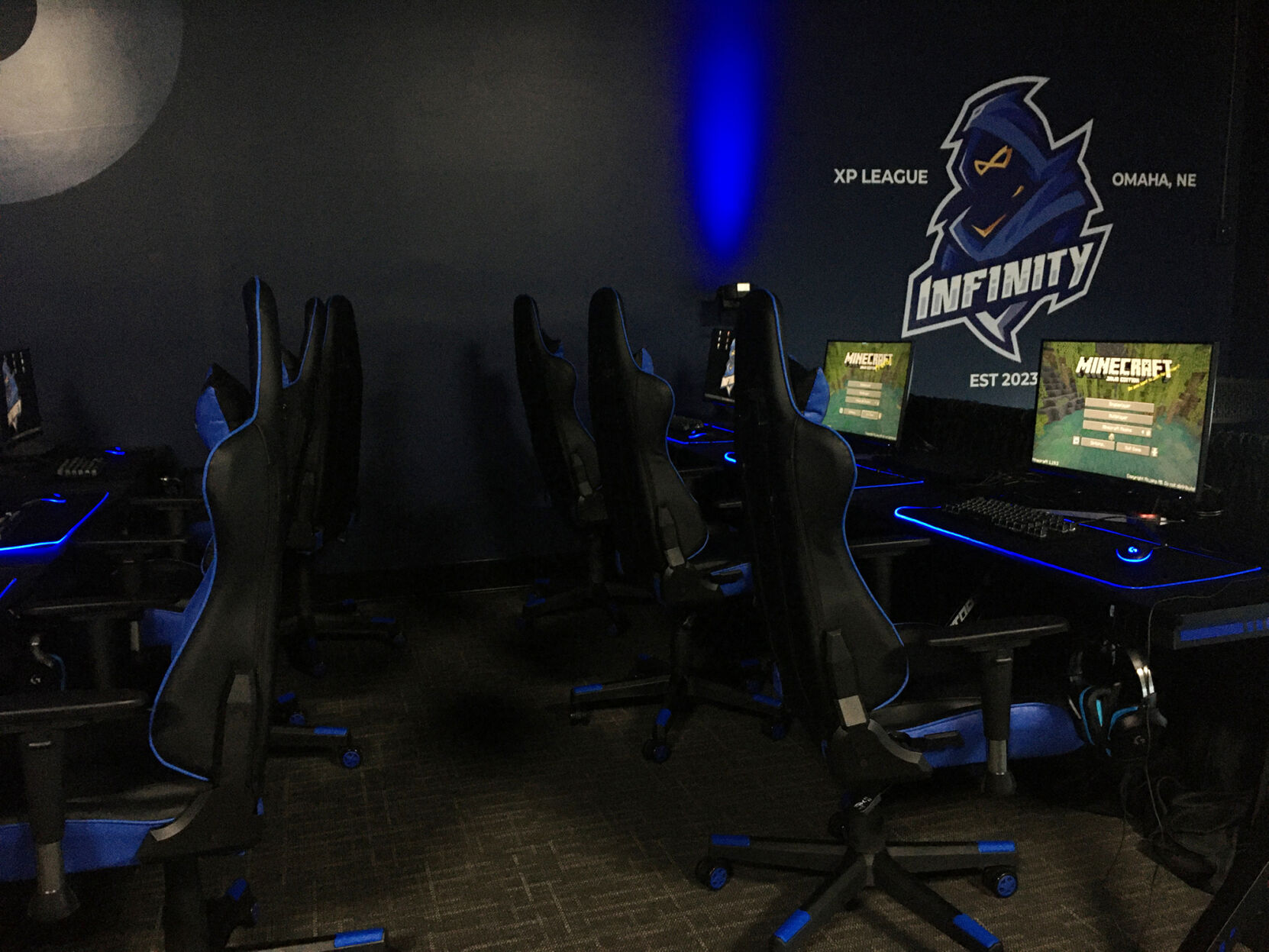 There are three different membership options for the youths ranging from $149 to $249 per month. Each membership includes at least one practice and scrimmage per week, a custom jersey, in-house events and a moderated team Discord.
Currently, the new gaming arena has 18 gaming stations and a shoutcasting booth to stream games. XP League Omaha offers eight different games including Rocket League, Fortnite, League of Legends, Minecraft, Overwatch and Valorant.
Along with the pro-level gaming systems, the league has four certified coaches who are well-rounded in esports. Each kid who enters the Lakeside Plaza location receives a free coaching session to understand what XP League is.
"The kids get to have a coach who not only understands the games and generally is an excellent player in esports, but also understands that really what we want to do is see kids grow and develop," Douglas said. "We're interested in the kids themselves, not just as gamers, but kids as a whole person. That's why our slogan, 'We build character, not avatars,' is so important to us."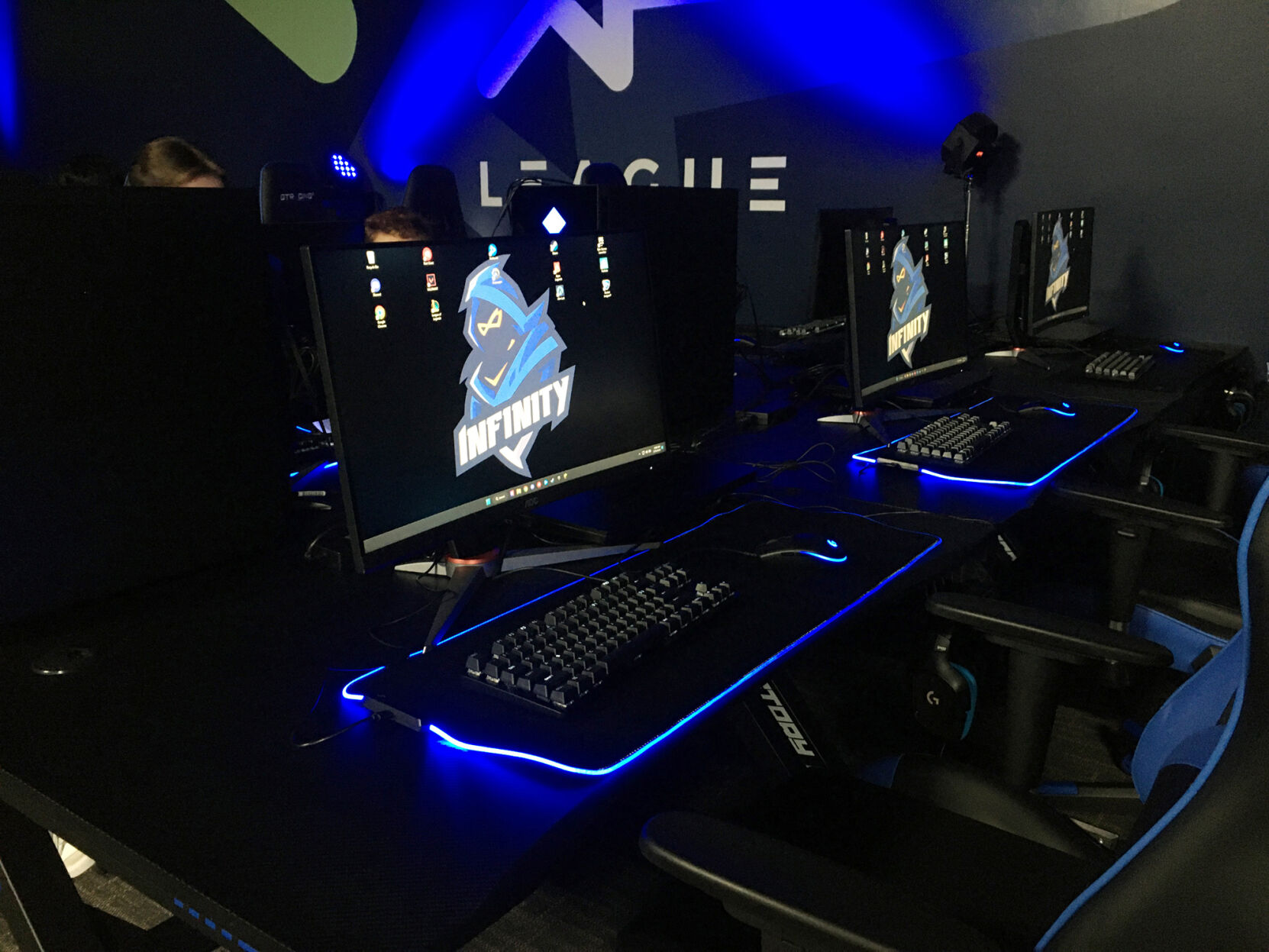 While Douglas is a league president now, esports used to be a foreign topic for him. He saw the benefits when his nephew Vanderwal dived into the gaming world.
Douglas noted he also witnessed the downside of potential isolation.
Like social media, Douglas said the aspect of esports being isolating and negatively impacting a child's development led him to open XP League Omaha.
"XP League is not only working to maximize the benefit of esports, but also fighting against isolation," Douglas said. "We want to put (the kids) physically next to their teammates, right aside of their coach, so that they can interact person to person, as opposed to just online."
In addition to potential isolation, gaming at home has given parents many safety concerns about their children communicating with potentially harmful strangers. For Omaha parent Kimberly Dow, this was a major worry of hers.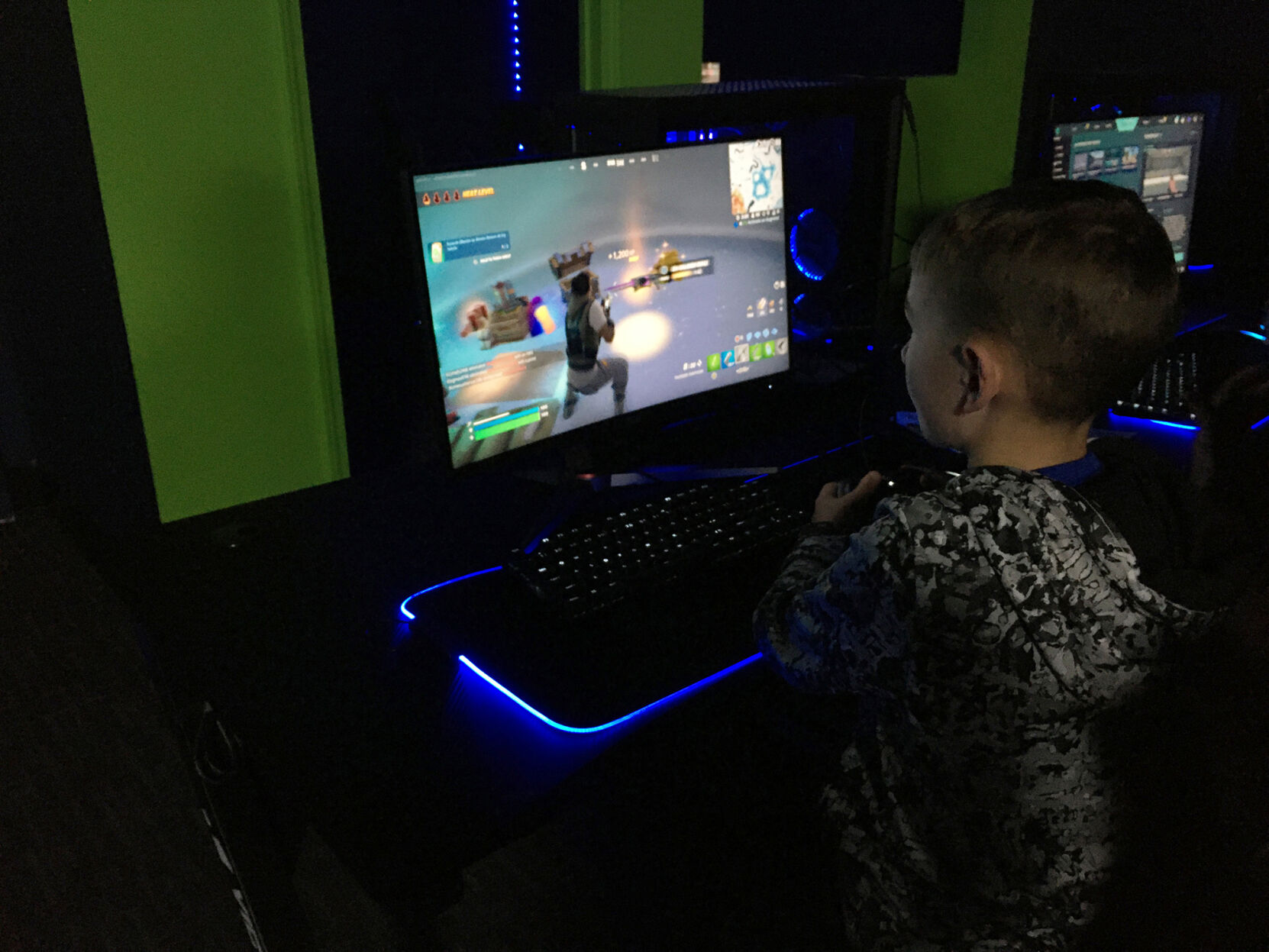 Dow brought her 8-year-old son, Levi, to the grand opening where he got to play his favorite game, Fortnite.
"He's very into gaming and I think him being a part of a team with a coach would be a really positive experience for him rather than just sitting in the basement playing with strangers who he doesn't know," Dow said.
Levi said he's been playing since he was 4 years old and came to the league to learn how to get better at games. So far, he said he's a pro and hasn't needed a lot of tips but thinks the coaches will come in handy.
Win or lose, Douglas said he just hopes to get passionate youth gamers into their doors and away from isolation so they can continue learning life skills.
"At the end of the day, if a kid is on a team and they lose, as long as we see development for that kid's growth, it's a win for us and I think a win for the kid," Douglas said.
For more information and to sign up for a membership, visit omaha.xpl.gg.
Our best Omaha staff photos & videos of February 2023