It's always precarious to look at the video game release schedule at the beginning of the year and try to draw from it any predictions or forecasts. Titles slip, they get cancelled, the vision the developers sold us at E3 four years ago turns out to have been somewhat ambitious. Most of the people I know at game studios tell me that a project only truly comes together in the final couple of months of development, so that can often mean at least two years of flailing about with a design document, a game engine and a lot of motion capture footage. But it can be interesting to look at what we're being promised in January and spot some trends.
So, here goes.
While 2022 was a little quiet on epic open-world adventures – perhaps due to working routines collapsing during lockdown – 2023 is promising to ramp things up again. There are a lot of sequels and series continuations – The Legend of Zelda: Tears of the Kingdom, Fire Emblem Engage, Assassin's Creed Mirage, Stalker 2: Heart of Chernobyl – and hopefully all will use the awareness we have with these brands to push the genre forward. The familiar structure of overarching narrative combined with side quests and fetch tasks really needs a kick up the skill tree.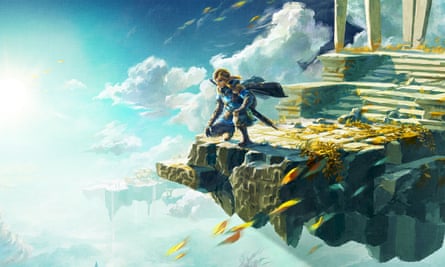 It's good that we're seeing original titles in this genre. Starfield, of course, is the big one, a new sci-fi odyssey from Bethesda's Todd Howard, who helped create Elder Scrolls and Fallout. And there's Forspoken, the new RPG from some of the Final Fantasy XV team, and EA's big fantasy monster-hunting romp, Wild Hearts. Ubisoft's long-awaited pirate adventure, Skull and Bones, should be interesting too, considering how fun the seafaring sections were in Assassin's Creed IV. These releases suggest we're in a crux year for the current gen consoles – big publishers only put out ambitious, expensive original IP when they're confident there is a customer base for them.
On that subject, reboots and remakes are going to be a huge part of 2023, with Resident Evil 4, Final Fantasy VII Rebirth and Dead Space leading the charge. This is a sign that the industry and the consumer base are maturing. There is now a generation of gamers who don't necessarily want new experiences, they just want their youthful favourites remastered and repackaged in attractive, technically advanced formats. I can imagine in the near future a sort of Criterion Collection equivalent for games – classic titles, carefully remastered, in beautiful boxes, with added art booklets, interviews, mini-documentaries, etc. It's the direction that specialists such as iam8bit and Limited Run Games are moving in.
One interesting thing we are seeing is the continued breakdown of traditional genre divides. Nightingale is a shared world survival game, merging the concept of DayZ with a Dishonored-style Victorian adventure setting, while Atomic Heart promises a mix of first-person shooter and role-playing mechanics in an alternative 1950s Russia. Elsewhere, Manor Lords promises to combine real-time strategy with a city-building sim as you establish your own civilisation in a muddy, authentic medieval Europe. And Pacific Drive is a promising supernatural car driving survival game. It's also great that we'll see the return of Level 5's excellent football role-playing game Inazuma Eleven, with a sequel subtitled Victory Road of Heroes.
Horror is going to be big in 2023: perhaps it's similar to cinema where we see a boost in gore and terror in times of global unrest and recession (hence all those irradiated giant monster movies during the cold war, and the zombie films in the recession-hit 1970s.) Alan Wake, Resident Evil, Silent Hill and Fatal Frame are all resurfacing, but more interesting to me is Slitterhead, the new one from Silent Hill creator Keiichi Toyama. And the trend of exhuming retro horror flicks as games (See Friday the 13th, Evil Dead, Ghostbusters …) is continuing this year with Sumo's Texas Chainsaw Massacre and Killer Klowns from Outer Space.
I think we're going to see a lot of new co-op games, thanks to the popularity of Escape from Tarkov and, more recently, Call of Duty's DMZ mode. Redfall is one of my most anticipated titles of the year. A squad-based vampire blaster from Arkane? What's not to like? Suicide Squad: Kill the Justice League, the apocalyptic base-building game Derelicts, and real-time strategy spinoff Minecraft Legends should all be worth a look for fans of collaborative adventuring.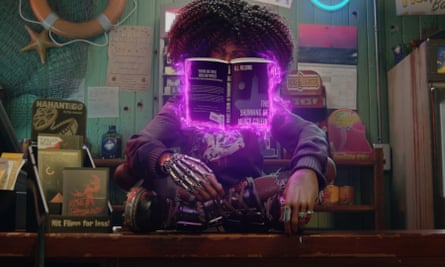 I am pretty optimistic about this year's releases, even though games have a habit of having good years in, well, bad years. The arcade boom of the otherwise depressed early 1980s; the Mega Drive v SNES battle during the 1991 recession; the explosion of indie games amid the 2008 economic collapse. Even in a time of inflated retail prices, video games remain comparatively good value, giving us weeks of escapist pleasure amid the gloom. And any year with a new Zelda, a new Bethesda adventure and a lot of good old-fashioned horror is something to be thankful for. Let's be optimistic, then. Let's just keep playing.
What to click
Street Fighter returns, Link is back and vampires run amok: 15 video games to anticipate in 2023
With a $67bn takeover in the works, is it finally game on for Microsoft?
23 for 2023: Observer writers' culture highlights for the year ahead
What to play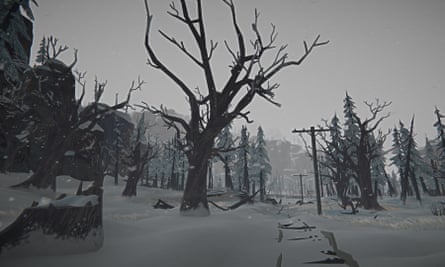 I've decided I want to lean right into the bleakness of January, so let's go with The Long Dark, an interesting and poignant survival game, where your goal is simply to stay alive in a wintery postapocalyptic landscape. Your enemies are not zombies or crazed gangs of looters, but the brutal environment, the freezing cold and, um, dysentery. It's a true sandbox game, giving you the tools to survive but few pointers on how to use them. Good luck out there.
Available on: PC, PS4, Xbox One and Nintendo Switch
Approximate playtime: anywhere from 20+ hours to infinity
Question block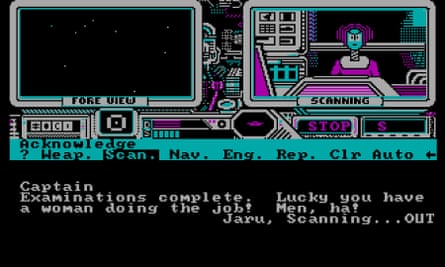 This query came in from Tom Sheen via Twitter:
"I have fond memories of the Cambrian explosion-like British microcomputer games era. Which evolutionary dead-end games from that time do you think would be interesting to draw from now?"
I like this question because it taps directly into my area of expertise: being able to remember the 1980s. I'd love to see a modern developer tackle the once-popular concept of the inertia-driven arcade adventure. In titles such as Spindizzy, Inertia and Marble Madness, you fought physics to get a ball around a 3D landscape. It forced you to think carefully about space, speed and direction. I guess Super Monkey Ball is the closest modern successor. Also, games based almost entirely around trading: Elite, of course, and Psi-5 Trading Company and Mule. I liked how they explored the savage nature of barter economies; they tested very different skill-sets to action games or adventures. Trading should come back in a big way, especially in multiplayer survival games.