Two born-and-raised Detroiters who chose to transcend their comfort zones and embrace
the unfamiliar will address the Class of 2022 at Michigan Technological University's Midyear Commencement.
Student speaker Jailynn Johnson, a graduating chemist with a minor in math, and Michigan
Tech Board of Trustees Vice-Chair Brenda Ryan, a 1976 metallurgical and materials
engineering graduate and award-winning owner of multiple businesses, will help celebrate
the awarding of 292 undergraduate and more than 150 graduate degrees in a ceremony
that begins at 10:30 a.m. on Saturday, Dec. 17, in the Student Development Complex (SDC) Varsity Gymnasium.
Both speakers attended Detroit magnet high schools. Neither had Michigan Tech on their
radar until informational college events and influential educators made them aware
of what the Upper Peninsula-based university has to offer.
Like many high school students, Johnson's final years at Detroit Renaissance included
going back and forth on choosing a college. She wasn't considering Michigan Tech until
her school sponsored an on-site college day. "Gilbert Ramirez changed my view," Johnson
said. Ramirez, who was a regional recruiter for Tech, took Johnson and other prospective
students to their first hockey game to give them a taste of life at MTU. "That hockey
game was the first time that I really thought Tech could be a good fit," said Johnson,
who counts Huskies hockey games, playing broomball and building All-Nighter statues
for Winter Carnival among the top highlights of her Michigan Tech experience. "The amount of support
and encouragement that he gave as I was making a decision really made me view Tech
in a positive light."
Johnson is the first in her generation on both sides of her family to complete college.
She didn't just surprise herself by taking a chance on Tech — she also surprised her
mom. When Johnson first brought up MTU, her mom told her, "You never know. It could
be the right fit for you." "She was cheering me on, but she didn't think I'd really
do it," said Johnson. 
"My mom has always been big on trying new things and not telling yourself no. She
always says, 'Let them tell you no. Don't always count on living later.' My dad is
big on doing things because they need to be done and not waiting for someone else
— a considerable inspiration for my speech."Jailynn Johnson '22, Midyear Commencement student speaker
Her major was an easier choice. "Chemistry is all around us. It's in the air," Johnson said. But her math minor is another example of risk-taking, as she deliberately chose a subject that wasn't
easy or familiar. After having to repeat courses in order to pass, she wanted to see
how far she could go. "I decided to turn it into a minor after I got past Calc 2.
I thought, 'I can do it, not struggle through it — not just survive, but thrive,"
Johnson said. 
Besides emphasizing the value of education, her parents also encouraged her to seek
new experiences — and that inspired her to offer the same encouragement to others.
Johnson served as the president of Michigan Tech's Black Student Association (BSA)
from April 2020 to April 2022, and said her studies in Tech's Pavlis Honors College aligned with how she approached the leadership position: her focus was encouraging
members to be involved in Tech's most traditional, unique and beloved experiences. 
"I was able to organize goals for my presidency and articulate others' goals. BSA
is here to establish a sense of belonging for Black students on this campus," she
said. "All students need to feel comfortable and welcome being able to do all the
things that Tech students do, like going skiing and participating in Winter Carnival.
While advocacy is important and some group members are active in social justice, it's
not the main objective. We're a social organization able to help each other out. We
also develop relationships with other campus organizations like public safety, or collaborating with film board and swing club." While presidential and group objectives alter somewhat depending on leadership,
BSA remains approachable and welcoming to all. "We don't bite," said Johnson, smiling.
Pavlis enriched Johnson's Tech experience in other ways, too. "It helped me to think
critically about my goals and what my motivations were for those goals," she said.
"It was the first place where I could really see and believe that my college experience
— and life after — was what I made of it."
"Pavlis wasn't the reason I came to Tech, but it was one of the biggest reasons why
I stayed."Jailynn Johnson '22, Midyear Commencement student speaker
Johnson became a resident assistant (RA) for the Pavlis Living Learning Community,
a residence hall for first-year students, to both contribute to the campus community and to cover her own housing needs. "I've
met lots of wonderful people on staff. It's also been great to be a presence in the
lives of my residents," she said. 
Johnson received the 2021 Percy Julien Award for her work in diversity, equity and
inclusion to build a stronger campus community. She served on the Center for Diversity and Inclusion President's Council and on search committees for the dean of students and director of Career Services. She was also a member of Society of Hispanic Professional Engineers (SHPE), a wingwoman for the Society of African American Men (SAAM) at Tech and the American Chemical Society Michigan Tech Chapter.
There were other challenges besides math along her education path. "I was more focused
on study abroad, which fell through because of the pandemic, so I never found an internship,"
Johnson said. "But Sherwin-Williams reached out on Handshake (an app that pairs companies
and students seeking jobs). It sounded interesting." After graduation, Johnson will
begin a research and development position with Sherwin-Williams in Minneapolis.
And one last, calculated risk for the graduate? Seizing the opportunity to be student
speaker for commencement. "It's already awesome that I'm graduating," she said. "This
is the cherry on top."
From Engineer to Entrepreneur — and MTU Board Chair
Brenda Ryan chose Michigan Tech sight unseen. In the early '70s, her family drove
her up and dropped her off for her first semester on a campus she'd never visited.
In the years since, the two-time Board of Trustees member and former chair has played
a major role in helping MTU realize its vision. 
Ryan didn't need to see Tech to know the University offered the kind of future she
wanted. 
"I chose Michigan Tech because of a recommendation from my high school metallurgy
teacher. In addition, Tech's metallurgical engineering program was highly rated nationally,"
said Ryan. The Cass Technical student's interest was further piqued when she attended
a Detroit-area career night event that included Dale Stein, then-department chair
and future Michigan Tech president. "Coming from a large city like Detroit, it was
a welcome and different experience," she said. "The coursework was very rigorous and
at the same time I experienced activities that would not have been possible elsewhere."
Huskies Lead by Example: Brenda Ryan's Story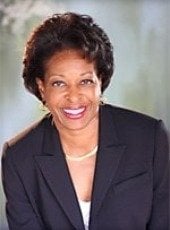 Learn more about Ryan's career path and leadership strategies in her interview on the Let Them Lead podcast, hosted by author and fellow MTU board member John U. Bacon.
Now president and owner of Ryan Industries and Ryan Properties in Wixom, Michigan,
and Alliance Industries in Springfield, Missouri, Ryan said her path — which has brought
her industry and state accolades — wasn't predetermined. Neither was earning an advanced degree, but after working
in industry for several years, she pursued her master's in materials science engineering
at the University of Virginia in order to elevate her career. When she visited the
UVA department, she discovered one of her former Michigan Tech professors heading
her program.
"It was not my ambition to be an entrepreneur, but the opportunity presented itself
and I am glad that I pursued it," Ryan said. "I thought I would be a lifelong employee
at General Motors, and in hindsight that would not have been the best career path
for me."
Ryan has been recognized with a Women In Science, Technology, Engineering and Production
award and honored as a National Minority Supplier Development Council Success Story.
She was also named Springfield, Missouri's 2013 Small Business Person of the Year
and Chrysler's 2011 and 2020 Diversity Supplier of the Year. 
The Michigan Tech Presidential Council of Alumnae and Materials Science and Engineering Academy inductee was appointed to Tech's Board of Trustees (then known as the Board of Control) in 1979, serving until 1989. Ryan first took
the gavel as MTU board chair in 1984. She was again appointed to the University's
governing body in 2015, serving as vice-chair in 2017-18 and again in 2021-22. Her
most recent years as board chair are particularly vivid and pivotal.
"Fortunately, after eight years the highlights have outweighed the challenges," Ryan
said. "One very memorable highlight was serving on the Presidential Search Committee. As a trustee, this was one of the most important decisions to be made
for the University."
"Our charge was to select a transformational leader to ensure Michigan Tech's relevancy
and success for many years to come; we got it right with President (Rick) Koubek."Brenda Ryan '76, Midyear Commencement speaker
"The challenge was two events: the thousand-year flood and COVID-19," said Ryan. "Both incidents affected the University and the entire community, but
Michigan Tech's strengths prevailed."
Even as she prepares to inspire graduates, Ryan continues to draw her own inspiration
from Michigan Tech. "First and foremost, Tech instilled in me a strong work ethic
as well as the skill to rationally solve problems," she said.
"It is difficult to name a single individual who inspired me. The entire Michigan
Tech experience was and still is my inspiration."Brenda Ryan '76, Midyear Commencement speaker
Michigan Technological University is a public research university founded in 1885 in Houghton, Michigan, and is home to more than 7,000 students from 55 countries around the world. Consistently ranked among the best universities in the country for return on investment, Michigan's flagship technological university offers more than 120 undergraduate and graduate degree programs in science and technology, engineering, computing, forestry, business and economics, health professions, humanities, mathematics, social sciences, and the arts. The rural campus is situated just miles from Lake Superior in Michigan's Upper Peninsula, offering year-round opportunities for outdoor adventure.